This guide is about more than just tools and resources, it's about building community.
As with the process of evaluation, we saw an opportunity to learn about how impact happens and track how films are catalyzing social change. That's the impetus behind the case studies that make up our Impact Library. We believe that sharing stories of change is inspiring and empowering. This guide is an opportunity for us to learn from each other, to pass on knowledge and equip others in the field.
If you're embarking on a journey of a social impact documentary, then you're already part of the community. We are learning and producing alongside you, and there is strength in numbers. We want to know what works and doesn't work. We want to know what inspires your work and what hinders it. We want to know what you're reading and what you're making. We want to know what change you want to see in the world.
Your feedback will help to make this a better guide. We might not have all the answers, but we will continue to edit and grow these resources to help you along the way. We will continue to produce case studies and share stories of change to help inform your work.
As with filmmaking, this guide would not be a reality without our own extensive team of partners and contributors. Thank you to all the filmmakers, the Impact Producers, Impact Funders and academics who have contributed their insights and experience to this guide. To Jon Alexander and Irenie Ekkeshis who turned all that wisdom into a compelling narrative.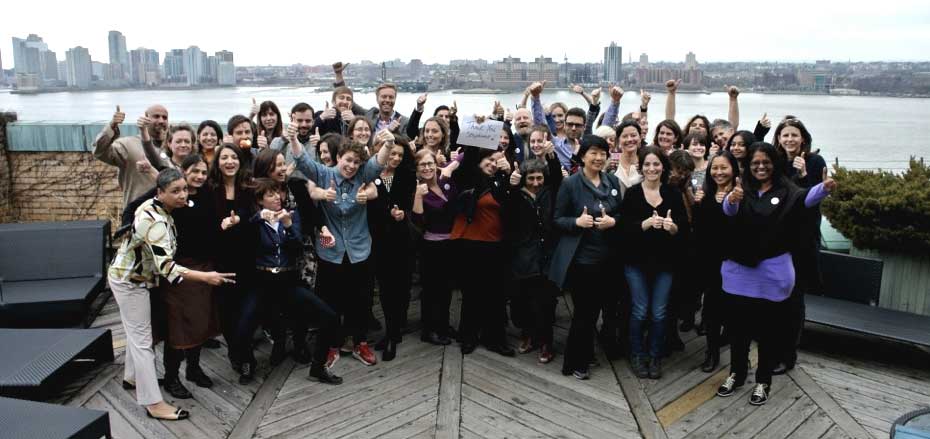 Then there is the incredible team of international reviewers who read the whole darn thing and shared their feedback with us: Burcu Melekoglu, Caro Macdonald, Daniel Simons, Eirin Gjorv, Eric Juhola, Erin Sorensen, Irene Zabytko, Jamie Goncalves, JoAnne Fishburn, Judy Hatcher, Laura Wilson, Sandra Tabares-Duque, Sanjay Rawal, Simone Pero, Tim Horsburgh, Vuslat Karan, Wendy Levy. Whose insights and requests were lovingly executed by Jessica Edwards and Angelica Das. Thank you all so much.
And finally thank you to you, the reader, for sharing in our belief in the power of social impact film. We salute you.
We are big fans of your work.