Impact distribution
What is impact distribution?
What is impact distribution?
Your film is ready to go out into the world. There are many paths to audiences, but which is right for you?
Possibly your film will launch at a festival, or perhaps have a theatrical run. Maybe you're hoping for international TV sales, and wondering which platforms you should be using online? Maybe you'll hand your film over to a distributor. Maybe you won't get any decent distribution offers. Or, given the possibilities of the digital age, maybe you'll decide to self-distribute, meaning that you'll take on the bulk of the work calling theatres, calling universities, and reaching out to press (more on this below). Maybe you'll do a bit of both. Maybe, maybe, maybe.
The fact that this is an impact project adds even more opportunity and even more complexity. Given your impact goals and your partnerships, your priority may be working with community organisers to equip them in their changemaking. Or perhaps you are focused on effective political lobbying around the release. It all depends on what makes sense for your film and issue.
This chapter is intended to help you navigate the distribution landscape to figure out what kind of distribution is right for your impact campaign. To get the film seen as widely as possible AND to get it seen by the right people, in the right way, in order to achieve the right results.
We call this Impact Distribution.
In this chapter:
We'll start by defining Impact Distribution in a little more detail.
We'll look at some different ways to strike the right deal for your needs – sketching out a spectrum, from keeping it simple and handing it over completely to a distributor at one extreme, to doing it mostly yourself at the other – using case studies to illustrate the points along the way.
We'll look at some of the main distribution pathways, annotated with considerations related to impact and engagement, as well as the strongest players in different geographies.
We'll break down some of the core Impact Distribution activities that should not be underestimated, such as in-person events, lobbying or online campaigning, and get you some 'been there, done that' advice from the experts.
And finally, we'll help you draw up a quick checklist for your film – in case you get a distribution offer and need to make a decision fast.
Distribution vs impact: It needn't be this way
Traditionally, distribution and impact were thought of as separate issues – and they came in that order. You made a film, you sold it to a distributor or a broadcaster and then, separately, you organised some impact work, probably calling it 'outreach'.
There were two separate questions:
Distribution asked 'How can we sell the film to as many people as possible, making as much money as possible?'
Impact asked 'How can we get the film to the people who really need to see it, so that we can make the most impact?'
The answers led to two separate spheres of activity, distribution and impact, usually carried out by separate teams, which at best was highly inefficient and at worst could lead to outright conflict.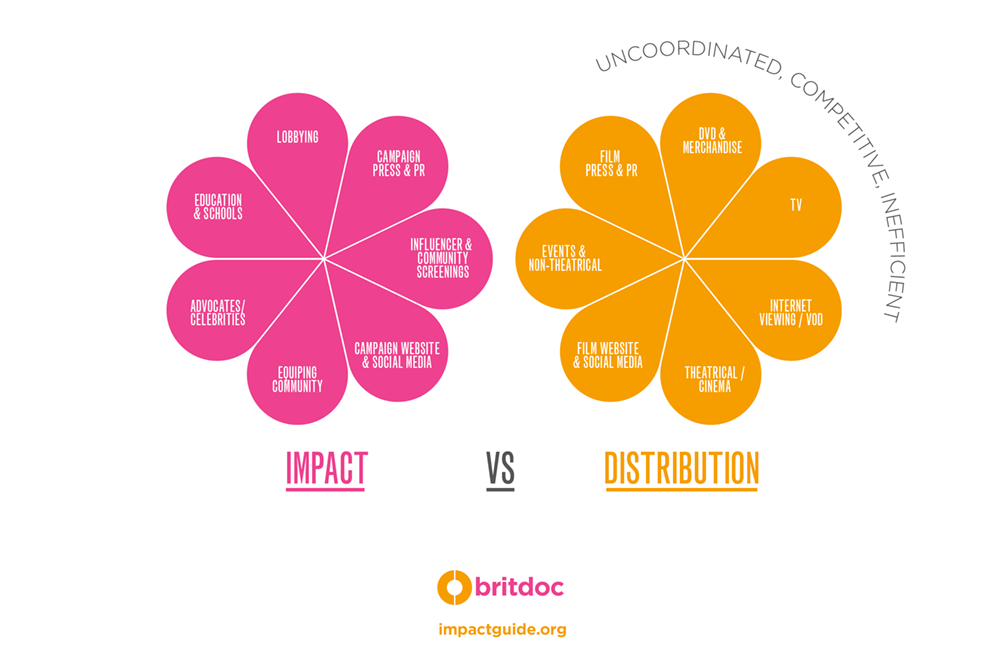 At worst, a distributor worries that the impact work will undermine their marketing of the film, associating it with social issues that they believe will make the film less attractive to general audiences and giving the film away to people that they would like to sell it to. Some of these worries may be justified.
At worst, the impact team worries that the distributor doesn't care about their social goals, and will treat the people who need to see the film as simply a market to be sold to, rather than a community to be engaged and supported - they will market the film in a way that's cheesy or off-putting to the experts or the affected communities they want to work with. Some of these worries may be justified.
Some of the common points of tension can include:
Timing
There are typically a variety of factors that go into what would make timing optimal or suboptimal. It's a dance between when the distributor may think it's most commercially advantageous to put the film out, versus when the impact team needs to, based around what's happening socially or politically. The optimal positioning is rarely clear cut.
Free screenings
Sometimes distributors will resist these or only allow them much later - so if that's the case for you, be prepared to negotiate. Otherwise it can mean missing out on screening at key conferences or meetings, or not being able to engage audiences who won't or can't see the film when it comes out due to cost, access, or other factors. But in some cases the opposite is true. For example: some public media programs, such as POV and ITVS in the U.S., have engagement initiatives of their own at which they do not charge audiences. Indie Lens Pop Up for Independent Lens Films is an example. It depends on the distributor, so be sure to ask.
Messaging
Who gets to place stories about the film in the media and speak for the film? Often, you'll need to negotiate the right balance between setting a tone that creates buzz and one that helps engage target audiences (or at least not alienate them). This can be true even with mission-oriented distributors who must nonetheless prioritise sales, or who can be wary of rocking the boat too much.
Promotions and Marketing
Who is responsible for getting the word out about the film and bringing audiences to the platforms? Some distributors see this as a part of their job. Others see this as the job of the film team.
Website, Facebook and Twitter
Who owns these channels and are they intended for selling the film, running the engagement effort, or both? What happens to these channels when the film's distribution life has slowed, but impact and engagement activities continue?
Channels of distribution
Where is your film going to be seen and is that right for your strategic audience? The platform that offers the most money might not be one that the people you want to see your film use.
The good news is, there's a better way.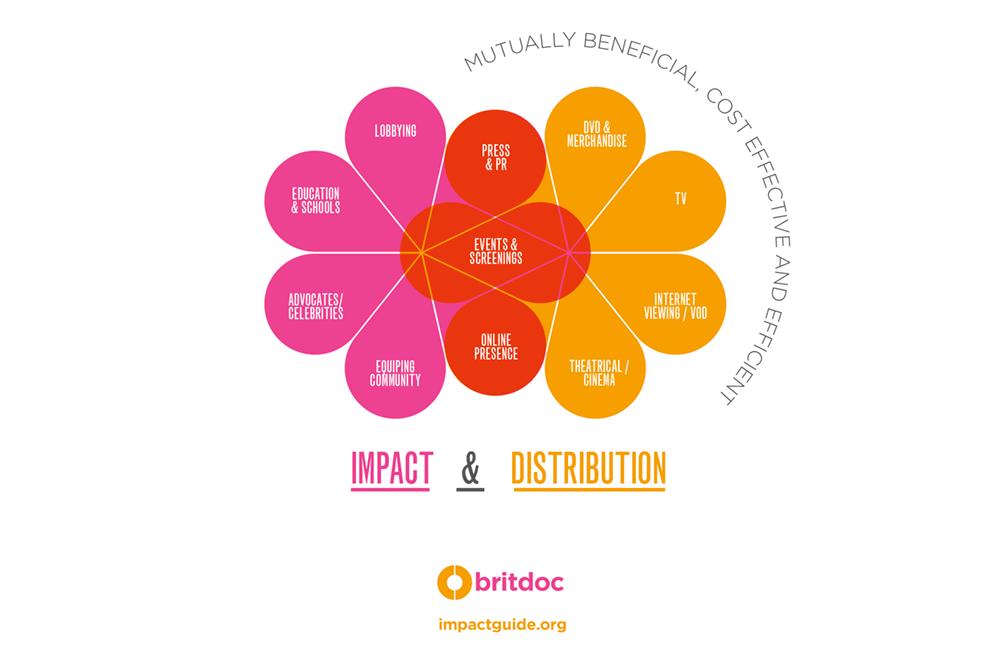 Distribution + Impact: Win Win
It's certainly worth starting with the examples of global broadcasters who have embraced audience engagement as a deep strategy - not least as a standard to negotiate against with those stations who are less willing or uninitiated in the idea of audience engagement and outreach! Let's start with the big daddy of them all.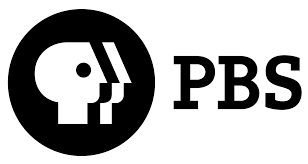 This US public broadcaster PBS operates as a non-profit funded by the US government, corporations, foundations and individuals. All proposed funding has to match the PBS criteria to ensure that it is free of influence from the funding source and its content is impartial. It has 354 local member stations and is the only national station to have reach in every one of the USA's 50 states. It can be seen by 97% of the American viewing public (everyone with access to a television set).
PBS has a number of flagship documentary strands (such as Frontline screening long-form news investigations, Independent Lens showing an eclectic mix of award-winning feature documentaries and Nova focussing on in-depth science programming) but POV, with its emphasis on first person and social-issue films, is the longest running showcase on US television for independent documentary films since it launched in 1988. Last season, POV averaged 2.5 million viewers per episode. With the 32nd season on PBS beginning in early 2019, they are veterans of working with audience engagement.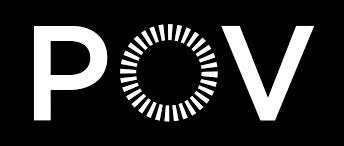 Each curated season of 16 documentaries has a bespoke communications and engagement campaign for every film in the series, the shape of which is determined by the existing plans of the film team at the point of the co-production funding or acquisition. In some cases, existing (sometimes huge) plans are already in place, a legacy from festival and cinematic release, so the team at POV will create outreach and engagement strategies to complement these. In other cases, the team start from scratch.
Whilst POV deploys traditional broadcast marketing tactics in the form of PR and social media delivering viewing figures, a specific audience engagement team focuses on identifying and reaching specific communities and demographics connected to the documentaries showcased in each season, to deepen their engagement with the films and their subject matter. The POV/PBS teams work with filmmakers to maximise the outreach and engagement potential of each documentary broadcast through the creation of lesson plans, discussion guides, partner toolkits, film-specific reading lists and ways to hold a screening event. For example:
This could mean partnering with US veteran organisations for Almost Sunrise , a film about the emotional aftermath of war, veteran suicide, and seeking redemption through healing to bring it to relevant communities and offer ways in which it can be used as a tool to deepen understanding of the issues the film raises within the veteran community and also help bridge the military-civilian divide.

Or it could mean strategically targeting specific audiences ahead of broadcast, finding new ways to build a buzz around a film following a successful festival and theatrical run, as was the case with Stanley Nelson's Black Panthers: Vanguard of a Revolution , which aired on Independent Lens on PBS in February 2016. The film examined the rise and fall of the Black Panther party in the 1960's through historical footage and interviews with key players in the movement, and had already deployed a highly successful outreach and engagement strategy in context with its festival and cinematic release. This majorly boosted the profile of the film ahead of its broadcast premiere, building anticipation and attracting audiences to watching the film on TV. Building on the film's profile and the heightened audience engagement opportunity, the PBS outreach and engagement strategy particularly focused on young people in the midst of their own youth-led movements, successfully encouraging them to hold their own conversations around the issues in the film. It also lead to the film becoming the most tweeted-about program on PBS since Nielsen Social began tracking Twitter activity in 2011.1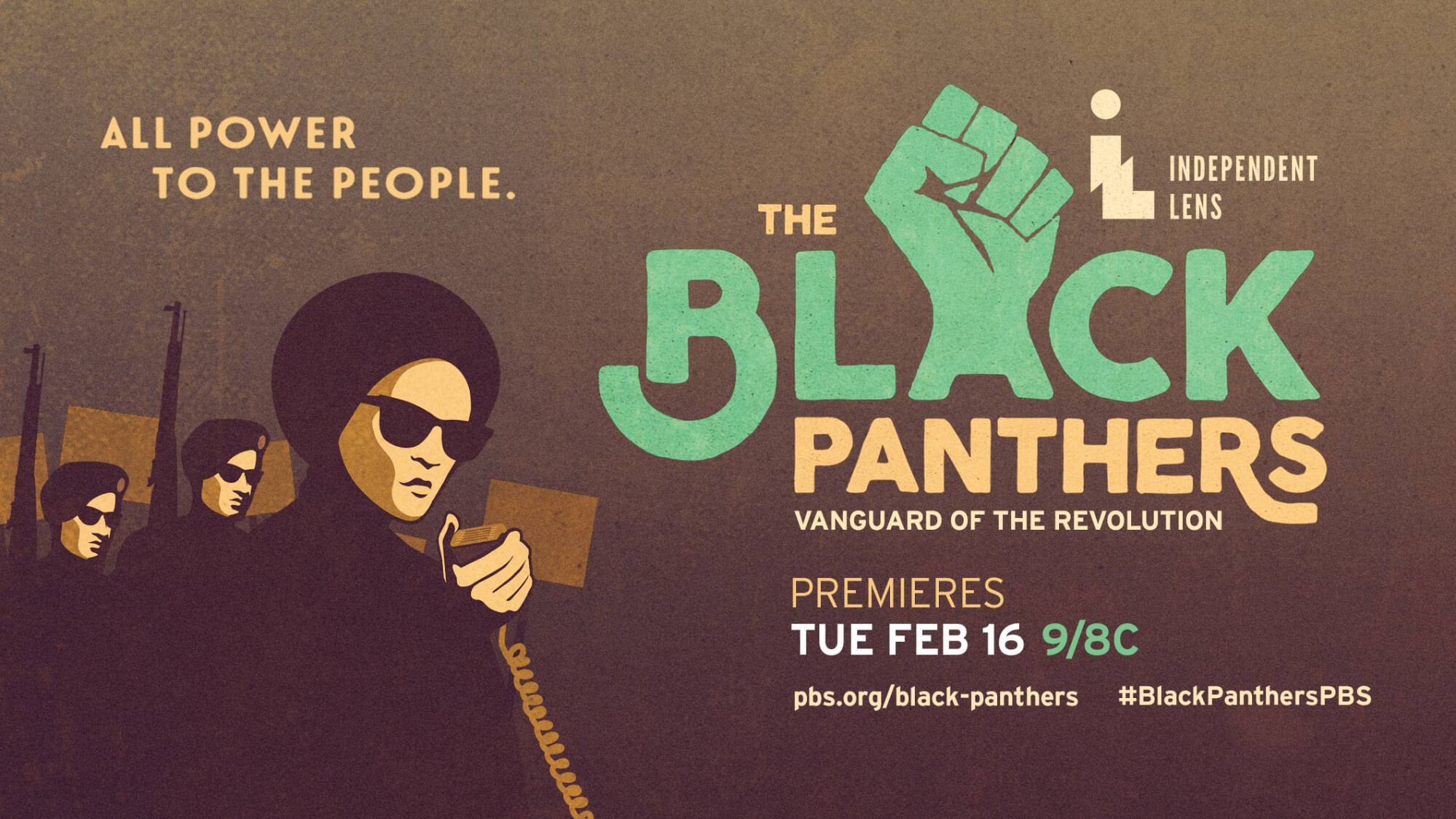 Or it could mean creating learning resources around Motherland , a film about one of the busiest maternity hospitals on the planet in one of the world's most populous countries, the Philippines, that enable young people across the U.S. to engage in discussions about family planning without getting mired in controversial debate, personal religious beliefs or their own embarrassment.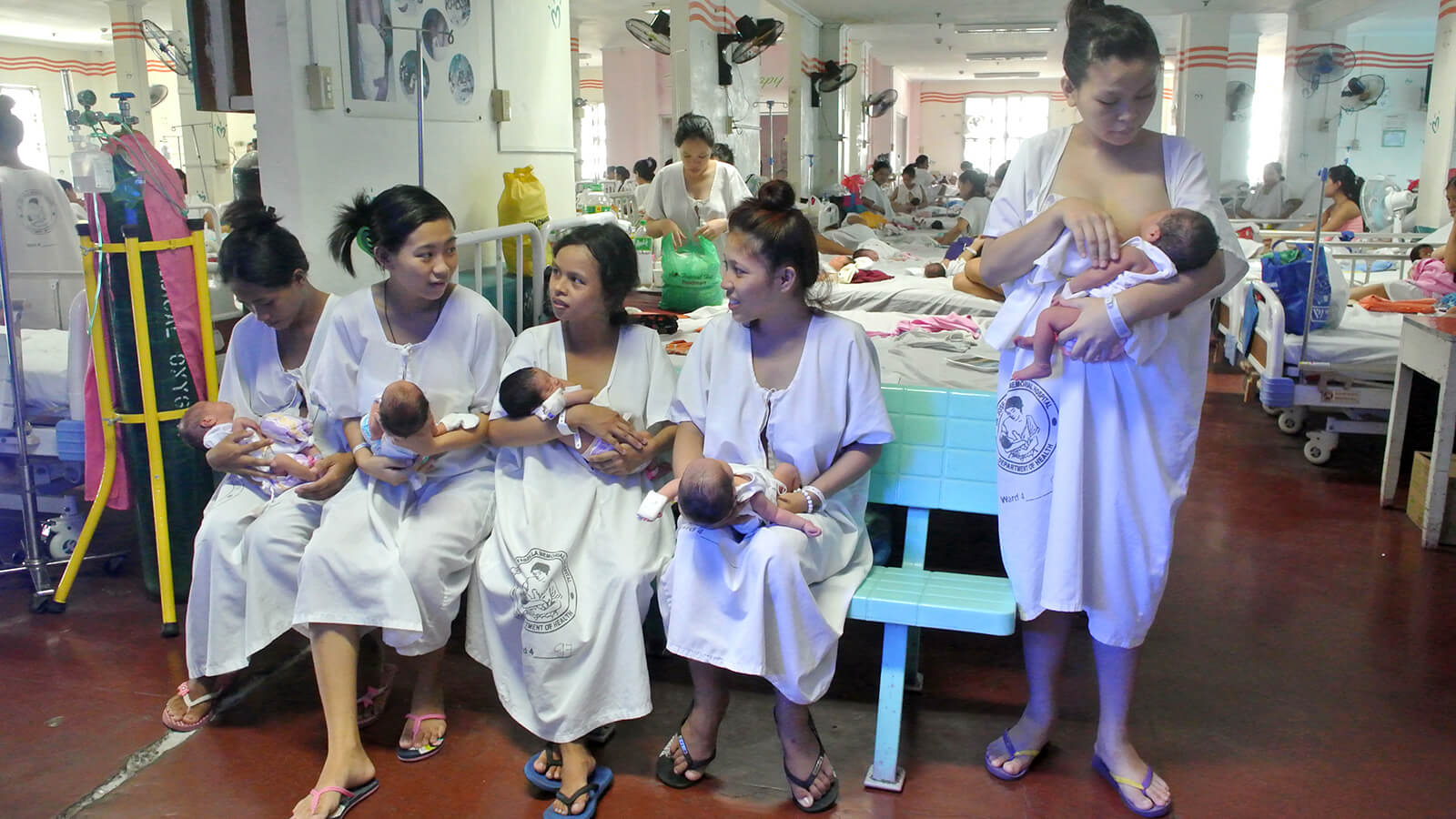 1Promotional strategy for Black Panthers pays of for PBS (2016) Current by Henry Schneider
Like all broadcasters, viewing figures are important but at POV, the emphasis is on showing films with outstanding content - and if the audience engagement around a film is strong but the viewing figures are less so, this still constitutes a win for PBS.
The engagement work is funded half by PBS itself and half by foundations, but their funding model has stringent guidelines2 to ensure impartiality of both the content and its resources, applying three tests (editorial control, perception and commercialism) to every proposed funding arrangement to test its acceptability. As public media, it is crucial that the work is free from political views and biases and that it reflects a wide range of perspectives.
As a public media series, the documentaries that are shown on POV and their accompanying resources are always free, to ensure those who wouldn't pay to access them can. Once the broadcast licence has expired, POV offer the filmmakers the opportunity to keep their film in the online library (without incurring a fee for either party), which makes the film freely available to the community network who can continue to access the films to use in their work. 85% of filmmakers choose to do so (there are currently more than 90 films and digital products available).
ABC Australia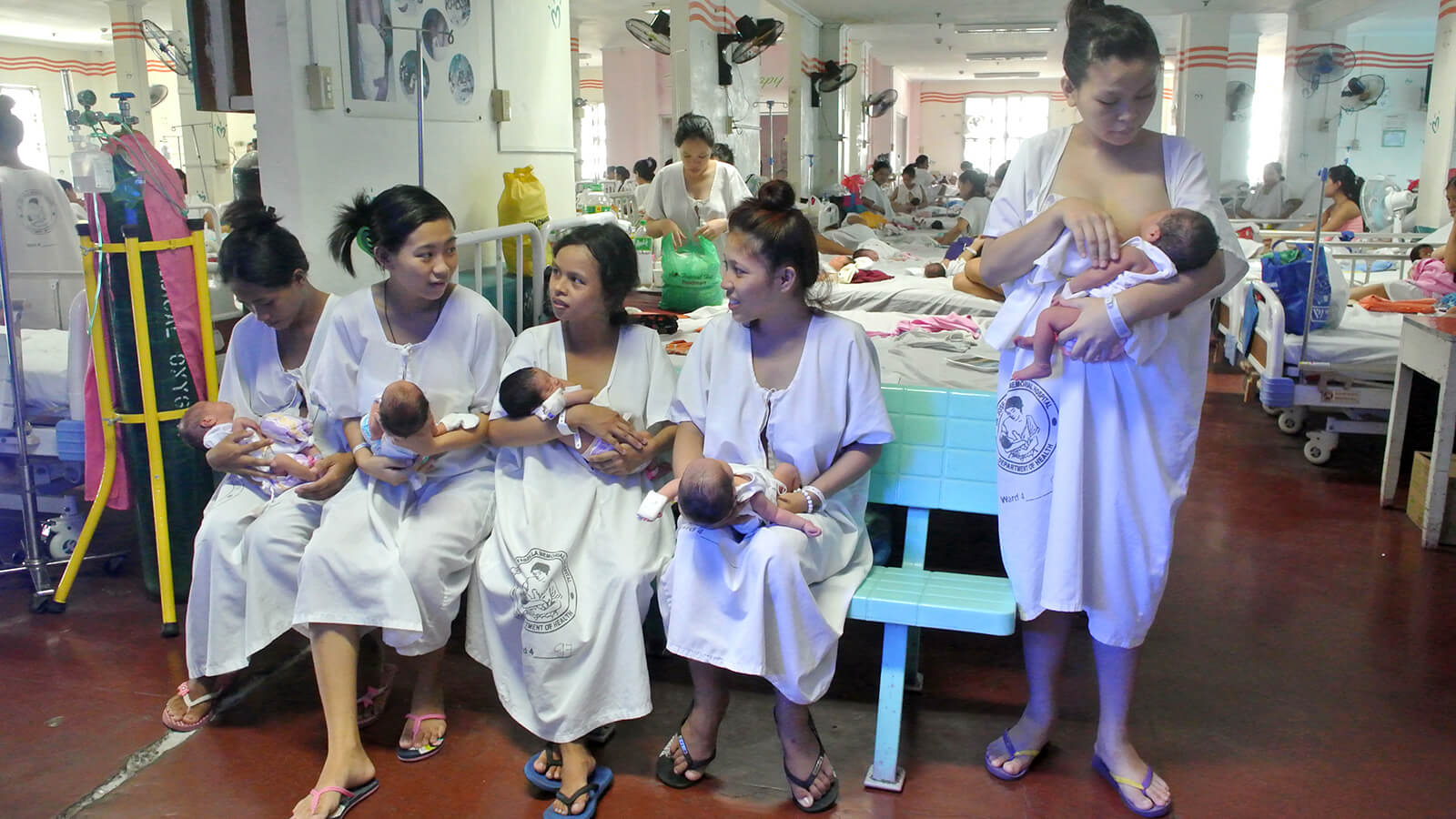 In mid-2017, ABC's series War on Waste prompted the Australian broadcaster to start working more deeply with audience outreach & engagement. The series focused on the 8% growth of Australian waste each year (be it from food, plastics, coffee cups or fashion) and captured the imagination of the Australian public.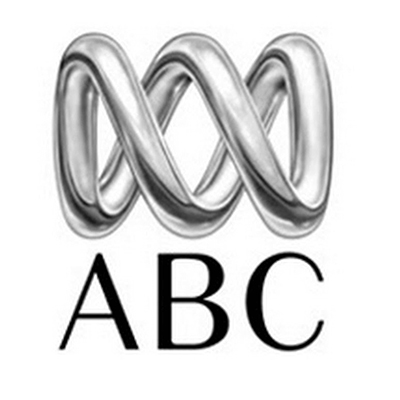 As well as deploying established broadcast marketing tactics such as a dedicated series website, press, and what became ABC Australia's most successful social media campaign to date, the show's Commissioning Editor, Stephen Oliver credits the multi-platform "pan-ABC" approach and his recruitment of a dedicated Impact Producer, Andy Marks, as a key element in reaching and engaging as broad an audience as possible.

The Impact Producer was not a role initially anticipated, and required the ABC to find additional funds after production had commenced to hire a dedicated person to strategise and then deliver outreach and engagement tactics before, during and after broadcast. This key role commenced just as production did in December 2016, initially embedded in the production company. It then continued part time, within the ABC through TX of the first three episodes in May 2017 and on until after the fourth follow-up episode to the series was broadcast in December 2017. Impact & engagement tactics focussed on three areas: 1) reducing food waste, 2) composting 3) supporting "bring your own" or BYO coffee cups and included:
Partnerships - Over 34 different organisations were meaningfully engaged as part of what the series termed its "Impact Community", ranging from NGO affiliations through to grassroots organisations. Key partners that were able to move with the series and participate in baseline tracking and pre-agreed metrics included:
Responsible Cafes - that promote how cafes and customers can be more sustainable (there were 450 member cafes before broadcast, which multiplied exponentially to 1,050 after the first week of broadcast, and to 3,300 by the end of 2017). Member cafes saw an increase of 117% in the use of BYO cups by the end of the series, and calculated that as a result, 38 million disposable cups and lids had been saved across their member cafes since the series was broadcast. A prominent BYO cup manufacturer also directly attributed a 400% increase in sales to War on Waste
Compost Revolution - who work with councils to supply heavily discounted composters and worm farms. Sign-ups for composters went up 379% since the series was first broadcast and worm demand increased to such a degree that all worm suppliers in Victoria and New South Wales were out of stock for two months after broadcast.
Community involvement - Through these partnerships, profound engagement occurred at community and grassroots level. The team credit the content assets created by the series with enabling groups of all sizes to better connect with their communities - some unprompted. For example, shortly after broadcast, a day care centre looking after the children of Qantas employees made an installation of used coffee cups, inviting the CEO of the company to visit and receive a request to change company policy! By the time of the follow up show in December 2017, the ABC delivered a pre-broadcast briefing to a selection of the "Impact Community" to update on the series, its impact to date and to build a groundswell of support (and share content) ahead of the update show's transmission.
Spin off Podcast - The War on Waste podcast series published on a bi-weekly basis from broadcast of the first episode in May 2017 until broadcast of the fourth episode in December 2017. The podcast was presented by the TV show's host, comedian Craig Reucassel, alongside a well known co-host from ABC Radio Sydney. The collaboration between ABC factual and ABC radio was a first for the ABC, which has now established an ABC Audio Studios Unit. The team attribute the long tail of the podcast to keeping audiences engaged between the broadcast of the first three episodes and the update episode at the end of last year; and its ability to reflect and respond to how audiences were responding to the series developed a dynamic two-way relationship between them and the ABC.
Throughout the series, ABC Editorial Policy was consulted to ensure that all participating organisations were appropriate and that there was no undue prominence or bias for any one partner. In terms of viewing figures, the series exceeded its viewership target by 50%, reaching 3.7 million Australians (a 15% reach), the highest ratings for that slot in two years and delivering a wide demographic with 40% of the audience being under 50 - double the ABC average. The success of War on Waste and its multi-dimensional approach to audience engagement precedes the recent ABC announcement in November 2017 of a corporate reorganisation into a 'platform-agnostic corporation for the digital age' to help ensure the broadcaster is optimally set up to ensure it is audience-relevant, achieving both audience targets and charter remit.
Read the full impact report in the case study library.
Human, Netherlands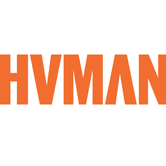 Dutch public broadcasters are increasingly experimenting with outreach, engagement and impact campaigns – Human, VPRO, KRO-NCRV, EO-IKON and NTR, part of the Dutch public service broadcaster network NPO, have broadcast documentaries with supporting initiatives that enable their films to reach wider audiences more profoundly.
One such documentary is Schuldig (translated as Guilty), a successful six-part documentary series about debt in a neighbourhood in north Amsterdam, broadcast on Human in December 2016. As many as one in five households in the Netherlands have problematic debts and the series' approach - an empathetic observational style following a cast of characters - enabled an in-depth investigation into a problem that was previously not spoken about publicly in the Netherlands.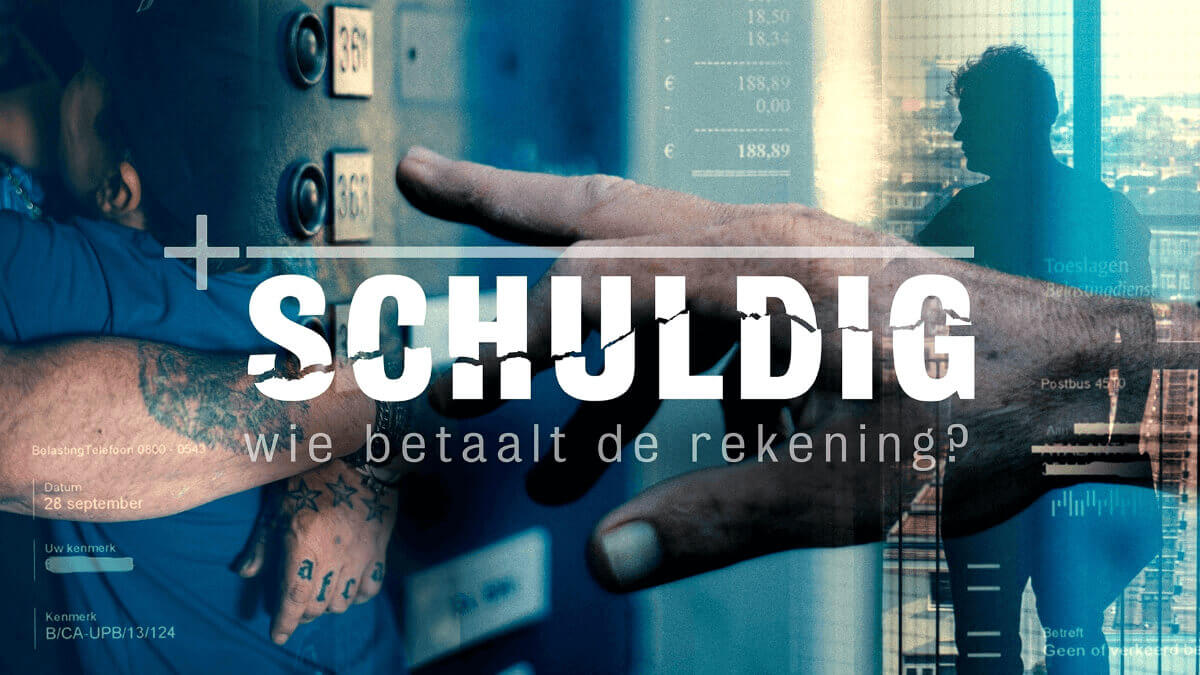 The series was made in-house by Human, who supported its launch using established broadcast marketing tactics that leveraged press, media and social media. Separately, a supporting campaign was facilitated by a specially hired Impact Producer who devised a strategy for the series under the mentorship of the Dutch" %} Impact Academy initiative for nine months ahead of broadcast and continued to work on the project for much of 2017, deploying a range of outreach & engagement tactics that included:
Building Partnerships

- There were multiple partners involved in the series' success in addition to Human. The Ministry of Social Affairs & Employment was a major financier of the debate tour as was the Delta Lloyd Foundation. The municipalities of Amsterdam, Zwolle, Arnhem & Helmond also all contributed to the debate tour.

Debate tour

- immediately after the broadcast of the last episode, the series was shown in five major Dutch cities (Amsterdam, Rotterdam, Arnhem, Zwolle and Helmond), with discussions and public debates held that tackled the issues the documentary raised. Contributors from the series, prominent opinion formers and representatives from the world of debt, politics and public policy all participated in a format that was accessible for anyone touched by debt.
Magazine - this one-off magazine was launched 3 months after broadcast by Movisie, the Dutch Centre for Social Development which exists to promote the participation and independence of citizens. The publication was created to share insights and outcomes from the screening tour, as well as interviews with experts and prominent figures, with as wide an audience as possible. The magazine is available online but also distributed through multiple channels used in publicity and outreach for the series.

Political debate in The Hague

- Held in the run up to the Parliamentary elections, the issues raised by the series and in subsequent activities were discussed in the Dutch parliament.

Political campaign

- Launched in partnership with the newspaper De Correspondent in July 2017 ahead of the 2018 municipal elections, the campaign targets political parties to put an end to the issues created by problematic debts.
The series' viewing figures peaked at 1,112,000 for the first episode, before ending at 996,000 for the sixth and final episode (out of a population of just over 17 million people in the Netherlands).
NRK, Norway

Outreach & engagement strategies around documentaries in Norway are becoming more prevalent, inspired by the trail-blazing 70-minute filmIda's Diary, broadcast on the young leaning NRK3 on World Mental Health Day, 10th October 2015 as the headline film in the channel's mental health season.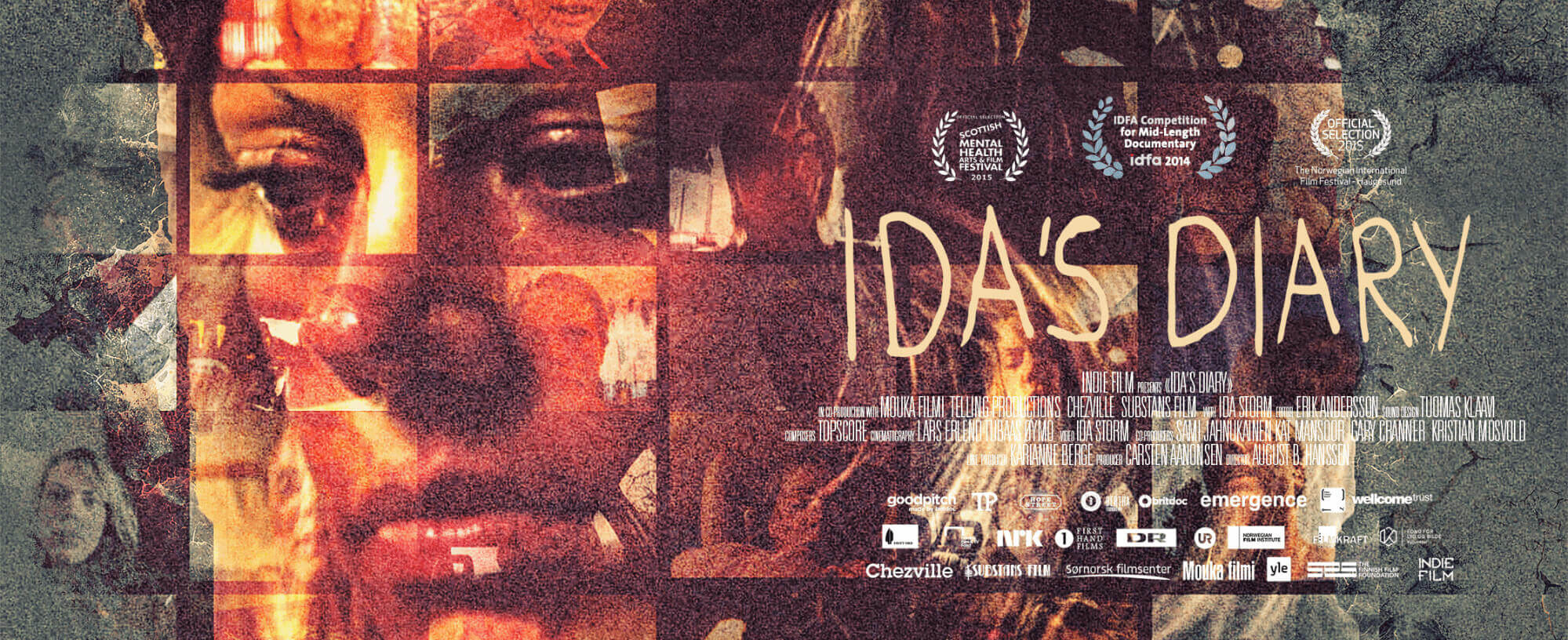 Ida is a young Norwegian woman struggling with a very turbulent emotional life caused by an emotionally unstable personality disorder (borderline/BPD), one of the most stigmatised mental health issues3. For eight years, Ida kept a video diary in order to ease her mind and structure her thoughts. The film is constructed directly from carefully edited fragments of her diary, providing a unique insight into a world of fear and anxiety, but also precious moments of everyday victories and self-discovery. Most importantly, it depicts her powerful struggle towards self-acceptance and a genuine appreciation of life.
The film team crafted an extensive outreach and engagement strategy catalysed by participating in Good Pitch, where they were introduced to a range of potential partners that could extend the reach and deepen the connection of the film with audiences.
Soon after, four major Nordic broadcasters came on board and agreed to simulcast the film on World Mental Health Day in 2015; NRK (Norway), taking exclusive TV and online rights for the country along with DR (Denmark), SVT (Sweden) and YLE (Finland). In the meantime, the film benefited from a successful festival run, premiering in competition at IDFA in November 2014.
3Personality disorder patients let down by system (2018) BBC News
Ahead of the NRK broadcast, the film team approached the Commissioning Editor, proposing a partnership between the broadcaster and Aftenposten, one of Norway's largest national newspapers. They wanted to heavily profile the documentary for World Mental Health day in their print press, putting Ida on the front page of the newspaper and the magazine - but also, controversially, to screen the film on their web channel. This proposal for radical collaboration - crucially, sharing the exclusivity of broadcast rights - was unprecedented for NRK:
'This was a something we had not done before, but after a meeting we realised that this could be positive for NRK even if we gave away some of our exclusivity. Aftenposten are reaching a huge audience through the newspaper and different magazines, and online they are still so small that they represent no competition for NRK. In other words they could do something NRK could not do.'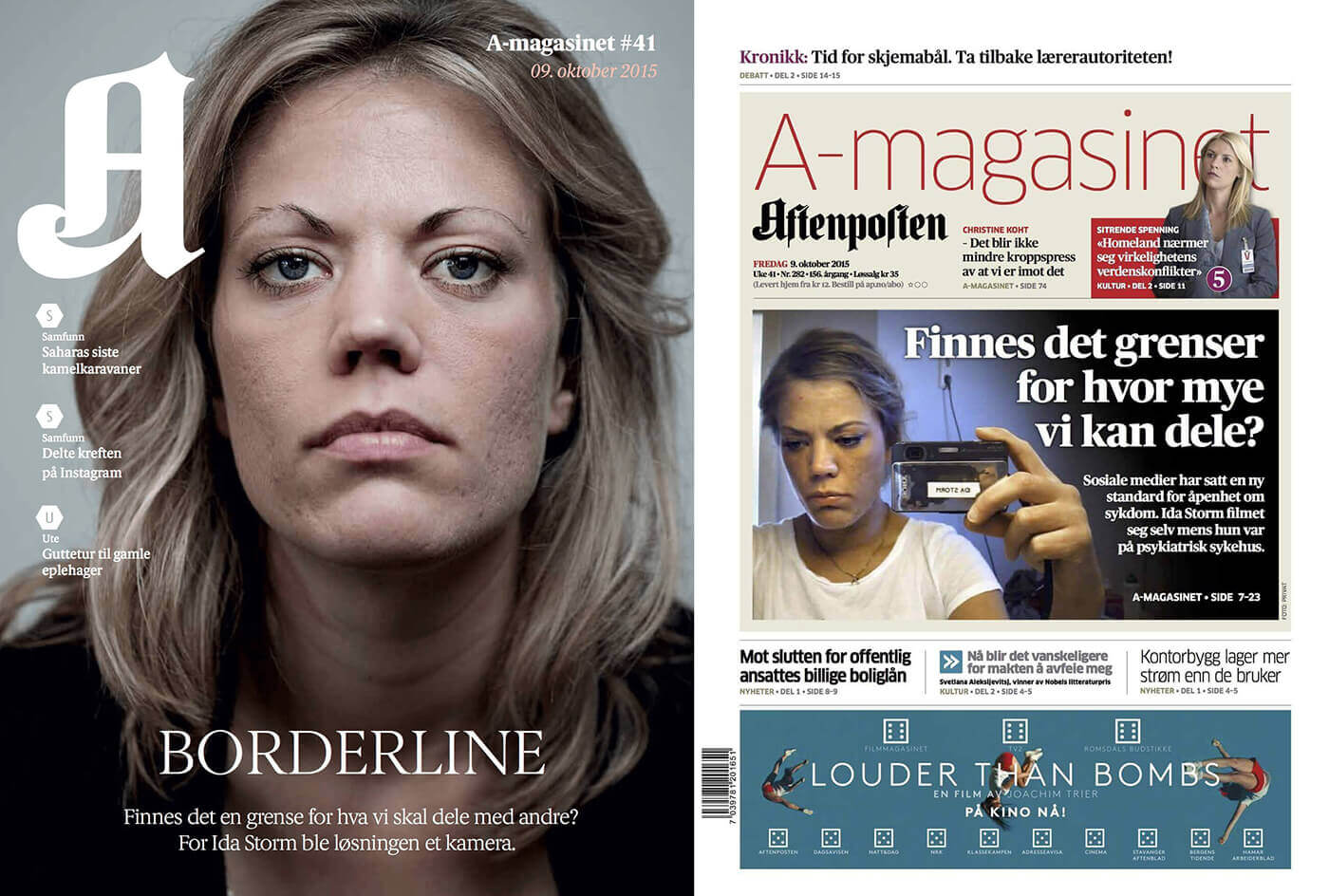 NRK supported the film through established broadcast marketing tactics (such as other press and on social media), and in addition, Aftenposten collaborated with the film team on a short series about young people struggling with mental health issues under the hashtag #no-filter, and continued profiling the film in print editions in both a leader and an op-ed a couple of weeks later.
The strategy to extend and deepen the reach of the film at the point of broadcast was complemented by extensive outreach work around the film with mental health professionals in Norway and across Europe. A 20 minute version of the film was broadcast online to the rest of the world on Vice, also on World Mental Health Day in October 2015.
'Having both NRK and Aftenposten collaborating on making Ida's story and mental health the headliner of the day secured a better reach, a more effective impact and more awareness and knowledge about the topic for both young people and adults. This was all possible because NRK dared to share their exclusivity." Karianne Berg, Outreach Director, Indie Film'
For Profit and For Impact
The public service broadcasters aren't the only game in town. From HBO to Netflix (noting earlier case studies on Virunga & Chasing Coral), there are more and more examples of cable and streaming services paying attention to the potential of audience engagement and impact campaigns and providing huge commitment along with their reach. It's often not standard, and it's often hard- negotiated for. But it is possible and the results startling.
Then there is the surge in "social impact marketing" companies including Participant Media, RYOT, First Look Media, Picture Motion, Together Films and Vulcan Productions among many others who say they are mission-driven and have a "double-bottom line." This trend points to the fact that marketing and distribution today have merged closer together with impact efforts, meaning that their goals can overlap and compliment one another. Coupled with the overturning of traditional distribution windows, and with more sophisticated approaches to impact strategy, we think the new question is this:
How can we optimise both impact and commercial return by getting the film to the right people in the right ways?
This way of thinking recognises that there are overlaps between Impact and Distribution, and seeks to get the best of both worlds - with each activity driving the other. More and more distributors are seeing the value of engagement efforts for distribution. The partnerships which Impact film teams cultivate increase audience size, and many distributors welcome the boost to their brand when working with film campaigns for social good. The more that distributors value engagement, the more they invest in it.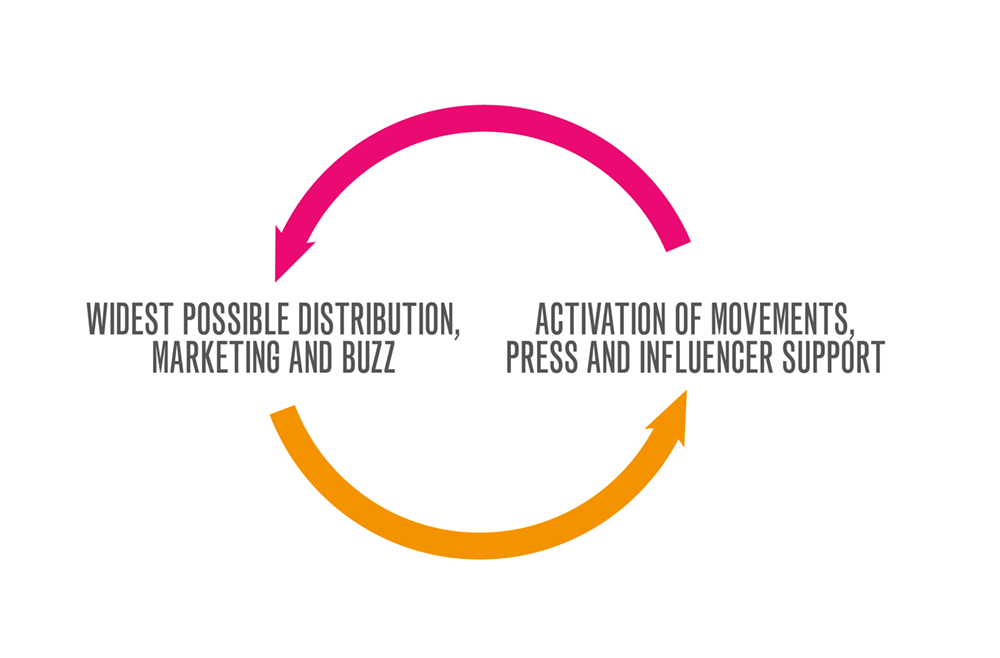 Experience & experimentation has demonstrated that Impact and Distribution aren't necessarily separate or in opposition. These activities simply need to be planned and strategised together, and happily there are more and more examples from every territory to offer example and inspiration.
So remember: it's not Impact and Distribution, but Impact Distribution.
Which one takes priority over the other should be your choice and should reflect the priorities that you had going into the process. Remember the Know Thyself Section? If you haven't sorted out your priorities yet, use the tool and do it now.