Impact in action
Consider your subjects
Consider your subjects
People agree to be the subjects of documentaries for many different reasons. Their emotional involvement can go from just giving an expert interview to allowing cameras into their private lives and sharing raw and painful experiences. So while there is no template for the appropriate relationship between subject and filmmaker, there is a legacy of ethical considerations that guides the field.
That said, many of the films that have created deep change have relied on the participation and courage of their subjects that goes way beyond appearing on screen. They can become partners in change, in some cases having a longer lasting commitment to the work than the filmmaker themselves. But this can also come at a price.
It is part of your strategic planning to figure out if it's useful and appropriate to your film and plans to involve your subjects.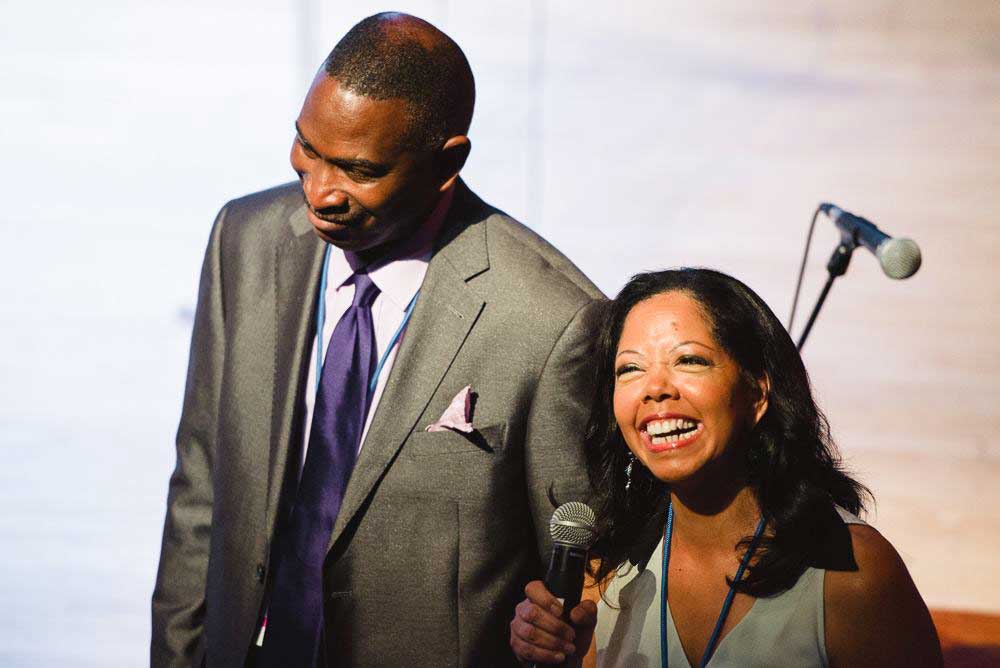 Ron Davis and Lucia McBath, parents of murdered teenager Jordan Davis and subjects of 3½ Minutes, Ten Bullets
It is part of your responsibility as a filmmaker or impact producer, to help figure out what level of involvement is useful and appropriate to your subjects and their lives.
We recommend that, once your film is complete, you sit down and fully brief your subjects, on the merry-go-round that is a film's launch from festival premiere to cinema screenings, press, social media etc. The conversation should also cover the longitudinal commitments available on the impact campaign - regional schools tours, speaking at state legislatures, etc. And once you've laid it out, ask them, what do they want and not want. Are they prepared for the attention and commitment by agreeing to be both in the film and part of the campaign?
You need to unpack the opportunities and the risks for them. How long will this go on for? Will they be compensated? What are the implications for their dependents if they are going to be out on the road with the film? Are their expectations of what the film might do for them too low? Or are they too high?
Consider the impact on the subjects from Bully:
Alex Libby went from a silent victim in the film Bully to an advocate and spokesperson for the cause which has taken him all the way to the The White House.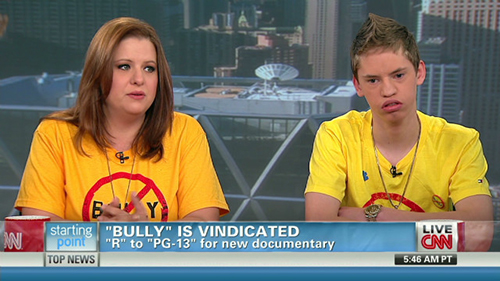 An article in the Des Moines Register reads:
'Supporters tell [Alex's mother Jackie] she and her family don't have to attend so many rallies; they don't have to grant so many interviews; they don't have to counsel so many strangers. Jackie supposes that's true, but then she thinks about what might have happened to Alex if the moviemakers hadn't spotlighted his plight. She noted that a national group has counted nearly 2,000 suicides of bullied children. 'That's 2,000 families that have lost their children, and they're never going to get them back,' she said. 'We got that gift, and we'll never be able to repay it'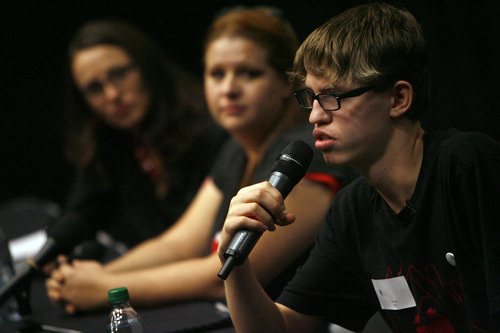 As Jackie traveled with Alex to so many anti-bullying appearances with feverish intensity, she eventually lost her warehouse job. Depending who your subject is, the following might help frame your conversation & planning next steps.
This diagram asks you to consider if your subjects want to play a leadership role and also whether they are vulnerable or might be made vulnerable by the process of being in the film or appearing publicly with it.
What's your responsibility to your subjects?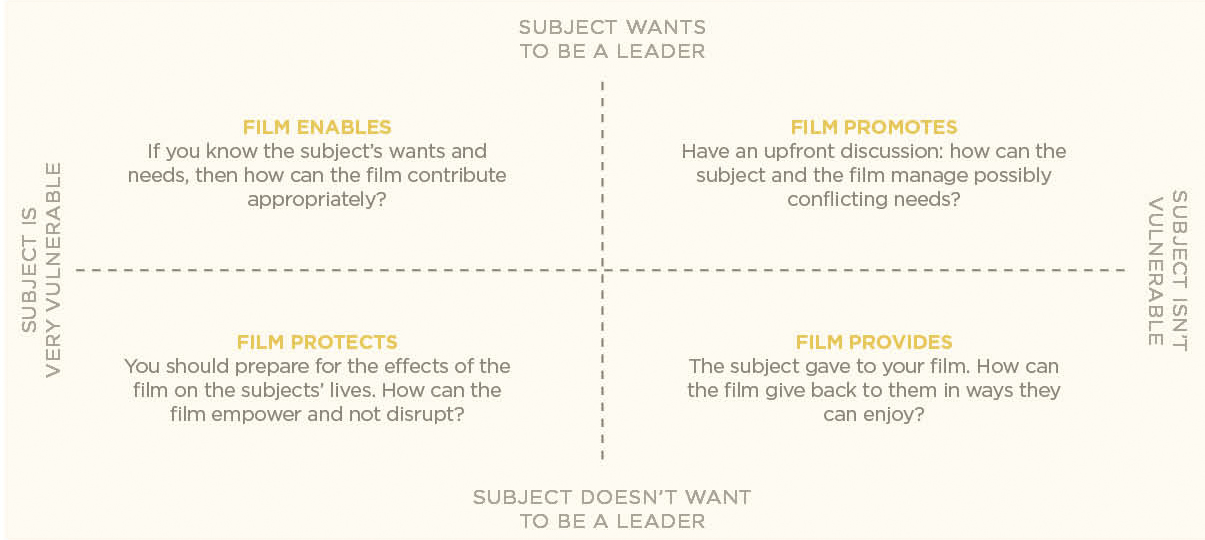 Additional considerations
'Documentary is about subjects sharing their lives. Yet we have not really examined this part of the impact campaign puzzle. For Trembling Before G-d, Rabbi Steve Greenberg, the first openly gay Orthodox rabbi and I went on a global organizing tour with the film.'

Could the subject become more of a partner in impact work? Can you ensure there is a budget in the impact work for subjects' travel, hotel, food for festivals, theatrical, non-theatrical tour. Are there speaking honorariums for them at universities or other non-theatrical screenings? How do they balance their work lives with this?

Some subjects can be great as part of the ensemble of the film, but not as effective for messaging in the campaign. How can you create different tiers of participation where, let's say, a subject goes to the premiere and does Q&A in their city, but does not come on the road. These relationships of money, press, ego and touring change after the film is finished and can be become very delicate.
If your subject is already in a leadership role:
How can the film help to propel them and their work further? Note that the focus on one individual leader, and the attention they will get from the media and audiences may cause tensions within their organisation or community.
Note also that where the film team have different (as well as similar) goals from the subject of the film, this can cause tensions over who owns the film and its message.
If your subject is an emerging leader:
Many people find the experience of becoming a spokesperson for the film propels them to become a community leader.
They discover a new role and gravitate to it.
Can you help to enable this journey for them alongside the journey of the film?
What kind of practical and emotional help do they need to do this?
Resources so that they can take the time off work or connection to organisations that they can team up with?
If your subject is vulnerable:
Trusting a filmmaker and letting them in your life is one thing, the moment that is shared with hundreds of people at the premiere can be an overwhelming. How can you protect your subjects from exposure that feels uncomfortable? Empower them but make sure that the whirlwind of the film doesn't turn their lives upside down.
You have a responsibility to vulnerable audiences too.
Your film may touch a very raw nerve for some people - perhaps because it tells the story of an experience they have recently gone through, or went through a long time ago. What have you put in place to help and guide people?
Some filmmakers have had trained counsellors at screenings, others have provided a leaflet on every chair with connections to local or national resources. If the film plays on television, work with the broadcaster on either an announcement or card afterwards or on the film's website. Think it over.
The Private Violence team provided leaflets at screenings of their film, encouraging people to volunteer to donate items for their local refuge or shelter, as well as providing tips on what to say/not to say to those who had experienced domestic violence.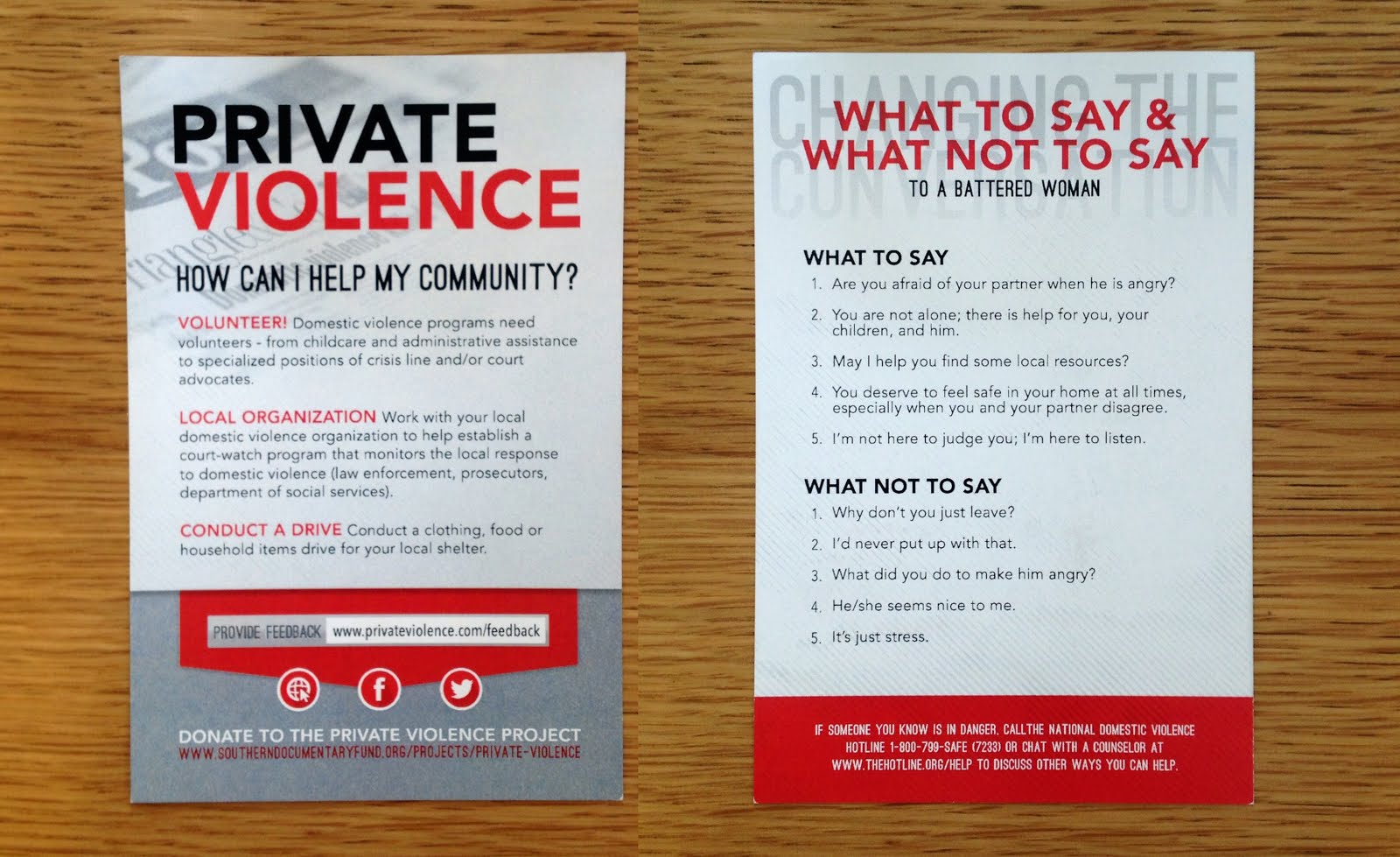 Geek Out: Ideas for further reading" %}